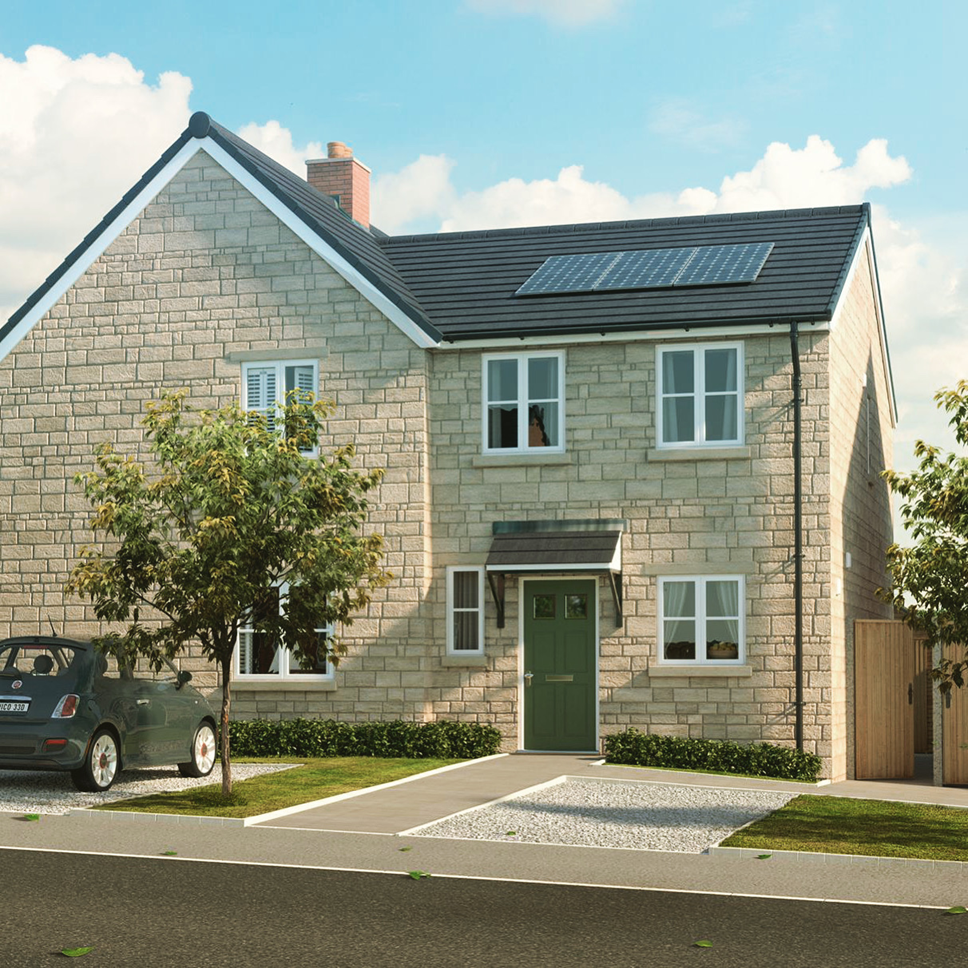 Creating new homes for local people
Magna will be building 2,000 new homes over the next 10 years and we are delighted to be supported with a significant boost from Homes England to support the first 300 of these.
This is all thanks to being a delivery partner to the Curo/Swan strategic partnership, which has been allocated a total of £160.4m of grant funding by Homes England to build 2,425 affordable homes over the next 5 years. This is the second time we have secured funding through the partnership, and it means we can continue to build much-needed affordable homes in the south west.
Providing a mix of social/affordable rent and low-cost shared ownership homes, Magna is working to help address the housing crisis and create opportunities for more people to get a foot on the housing ladder through its shared ownership programme.
Building sustainable, modular homes will also support Magna's sustainability ambitions, and help to reduce running costs and carbon emissions.
Additionally, the funding will also help drive investment in local economies and create jobs and skills in our local area.
Paul Read, Director of New Supply and Sustainability at Magna, said: "These new homes will be delivered through our innovative modular homes programme, and all 300 will be all-electric, net-zero ready from the outset."
Selina White, Chief Executive at Magna, added: "We're delighted to be part of this delivery partnership - it helps to accelerate our affordable house-building programme and achieve our vision of creating great homes together. We know how important it is for people to have a secure and safe place to live, and with this new funding we are able to provide another 300 new homes."
Contact Information
Tanya Churchill
Marketing Manager
Magna Housing
01305 214047
Notes to editors
Social rent homes are usually 50-60% of market prices, while affordable rent sits at about 80% of market rate.
Magna Housing is a medium-sized, forward-looking housing association, providing high quality and affordable homes across Dorset and Somerset. Our main activities are the construction, management and acquisition of non-market housing. We own and manage nearly 9000 properties and have a workforce of about 450 people.
We were established over 30 years ago and our current structure was formed in 2017 with the amalgamation of Magna Housing Ltd, Magna Housing Association Ltd and Magna West Somerset Housing Association Ltd.
Our vision is to create great homes together and we work closely with our customers and partners to deliver this.
We provide a range of homes, tenures and services; from rental to shared ownership; from leaseholds to sheltered; from garages to handyman services. We work with others to create communities where people choose to live. We can do this because we are large enough to influence but small enough to care.