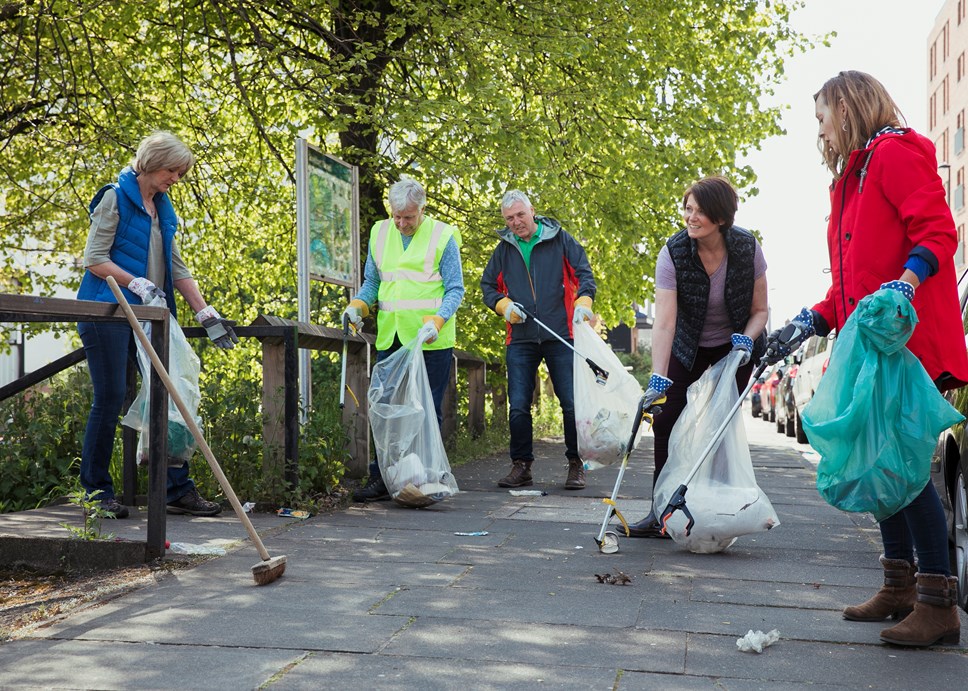 Enabling our colleagues to support our local communities
We know the importance of giving back to our communities, which is why we support our colleagues to have a volunteering day each year. This year our asset management team were busy supporting the Jim Cronin Memorial Fund with some practical, outdoor, Covid-safe activities. Louise Vincent one of our contract managers shares their experience.
"Well, all 25 of us arrived on time at Hethfelton House albeit a hidden little gem set in about 160 acres in the depths of Dorset. We did the 'now normal' Covid check-in, armed with boxes of 'DIY gear' and most importantly our packed lunches!
After a quick chat, and a strong cuppa, we all naturally dispersed to our 'chosen job' to start our volunteering day. We had three projects to work on.
Firstly to build a plastic shed to house the primates enrichment products made by the supporters of Monkey World. This was an art in itself, as the instructions were like most instructions, complicated!
Secondly to paint an existing shed and clear the garden area to re-establish the raised beds for asparagus and other wonderful vegetables produce. This task was intermittent because of persistent wind and rain and 'in between' digging and clearing the ground area around it to make the raised bed.
And finally to cut down a maze and put it into a garden waste area so that the specific trees then had a chance to' fluffy up' on the next re-growth. This was 'hot work' keeping out of the way of the chainsaw then either hand chopping or moving the massive cut branches into initial neat piles or to clear away (the piles made) into the waste area!
At the end of the day, we were mucky, wet and a bit exhausted but, had a great time volunteering with the Jim Cronin Memorial Fund for Primate Welfare and Conservation (JCMF)".
Louise concludes
"It was nice for us all to meet up person to person after so long, to help this smaller charity for a day but, most importantly (although we ended up drenched, exhausted and mucky) we had so much fun volunteering!"
Contact Information
Liz Kite
Head of Marketing Strategy and Delivery
Magna Housing
01305 214002
07977175004
Notes to editors
The JCMF was set up in memory of the co-founder of Monkey World, Jim Cronin MBE to continue his legacy to relieve the suffering of non-human primates and to mainly provide care and treatment for those that are unwanted, abandoned, neglected or ill-treated around the globe.