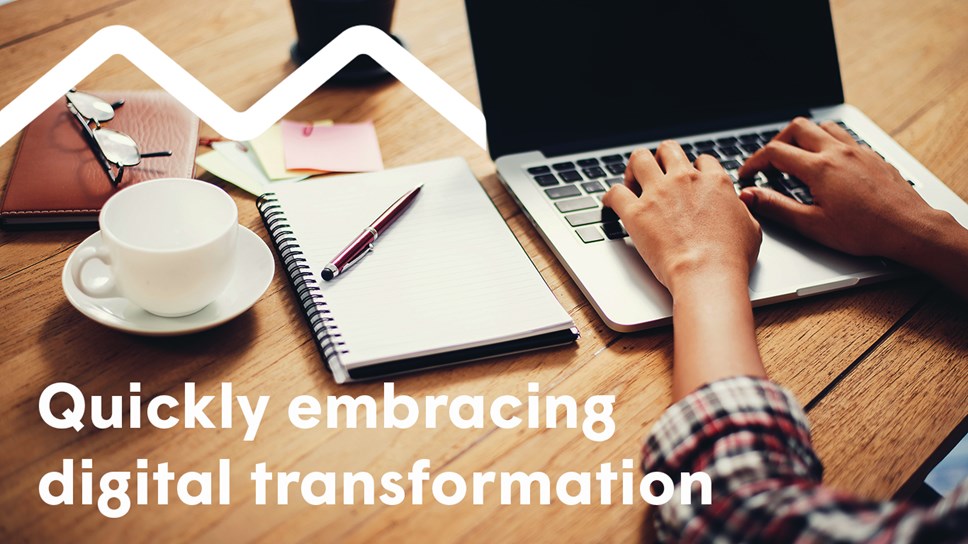 Quickly embracing digital transformation
With the support of our fantastic IT team, colleagues across Magna have adopted new ways of working to continue to provide essential services for our customers during the Coronavirus lockdown.
We have sped-up our existing plans to provide laptops to all office-based colleagues, so people can work remotely from their homes and don't have to rely on their own personal equipment. This means that there has been very little impact on our business with people working virtually.
Colleagues are able to recreate their office desktop and access to systems by logging onto the network remotely and transferring their office phone to either their home or mobile phone. We are all keeping in touch through our Starleaf video conferencing system and collaborating using MS Teams. Some people have even taken home equipment such as monitors, keyboards and chairs to make their environment easier to work from.
With most of the country (and indeed the world) now working from home, there has been a huge surge in demand for laptops from suppliers. Despite this, we have received and issued our first order of 20, together with iPhones to provide secure access using multi-factor authentication. The second batch of 30 is due to arrive at the end of April and another 255 are due beginning of May. With this large number arriving in May, we are looking to use Microsoft AutoPilot so people can build their own laptop rather than waiting for IT to work their way through all 255 builds!
After a peak of support calls over the first week of 'lockdown', while people got used to using the technology from home and to overcome any initial 'teething problems', the level has reduced to normal.
Ian Palmer, Head of IT, said: "The way we are working is changing rapidly and it's exciting to see. Technology opens up so many opportunities to improve working environments, collaboration and improve the services we can offer to our customers. This was always part of our plan, but the current situation has certainly sped up the programme!"
This new way of working has truly been embraced by colleagues across the company and will shape the future of Magna's workplace.
Contact Information
Tanya Churchill
Marketing Manager
Magna Housing
01305 214047